Important Step!! 
Subscribing to Folders

By default when you add a new Aspida Mail IMAP account to Microsoft Outlook your folders visible in Webmail should be automatically created/subscribed.
If some of the folders are not automatically subscribed to, you can add them manually. In order to do this you must complete the following steps:
Open Outlook and right click on one of your Aspida Mail account folders. Click on IMAP Folders…in the menu options.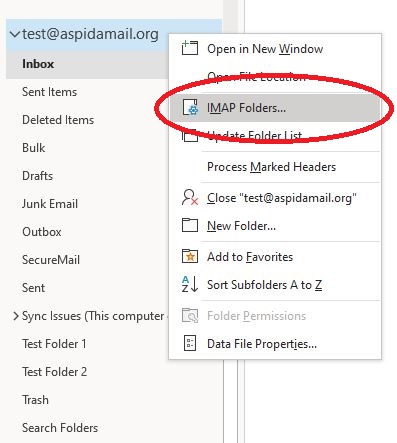 In the IMAP Folders dialog click the Query button to generate a list of all IMAP folders.

In the Folders list click each of the unsubscribed folders and click the Subscribe button. Once you have subscribed to all the IMAP folders you will see a folder icon next each to each folder. Click the OK to close the dialog.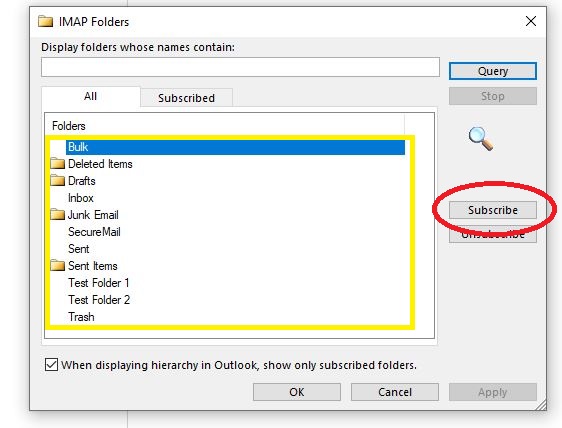 You should now see all the folders under your Aspida Mail account in Microsoft Outlook.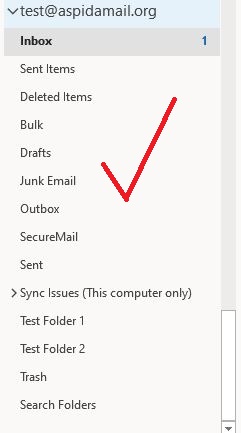 Note: The Bulk IMAP folder is your personal quarantine. This is where Aspida Mail places messages that it detects as possible spam. Subscribing to this folder enables you to monitor your quarantined email to make sure that none of them are actually legitimate email that were mistaken for spam.