Aspida Mail uses Identity Based Encryption (IBE) to encrypt email messages containing electronic protected health information (ePHI).  When a user sends an email the ASPIDA Mail server applies various policies to the email. If a policy or rule match is found, the mail server encrypts the email with a public key using the recipients email address and sends a notification to the recipient.

The notification email contains an HTML attachment, with instructions and links informing the recipient how to access the encrypted email.



New Users
If this is the first time the recipient receives a secure email, the recipient must follow the instructions to register on the Aspida Mail server before reading email.

Enter a first and last name (you may also use the practice information).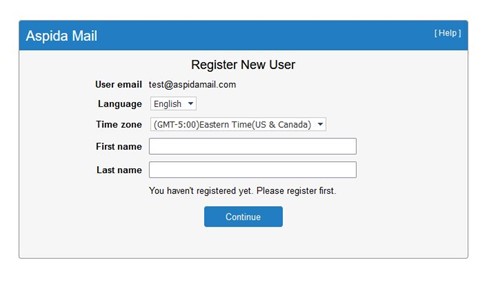 You will be asked to complete the Token Verification Setting. Simply hit Register.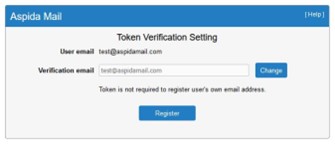 Hit Continue and you will be logged in to view the secure email.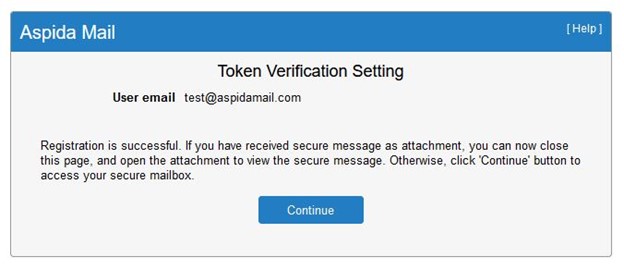 Returning Users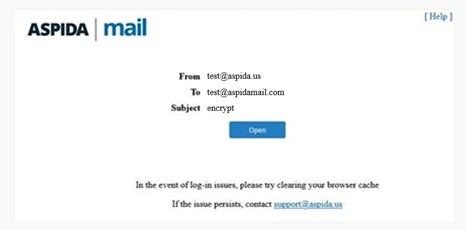 Click Open. Navigate back to your email where you will automatically receive an 8-digit token sent to your email address.



Enter the 8-digit token at the prompt. Click Verify Token.
Once the token is verified, the email is decrypted automatically.


Note: Recipients of secure mail have a time window of 30 days to register before the registration expires. If the registration is not completed within this time window, we must reset the account on our end.

After 30 days of inactivity, recipient accounts are terminated by the mail server. If a recipient receives another secure mail after the 30 days, they will need to register again.
Secure mail will be saved on the mail server for 15 days.